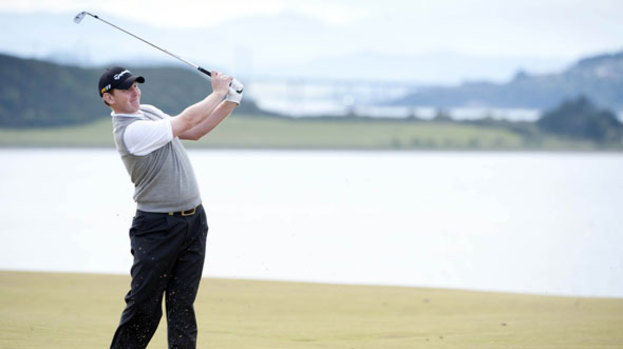 Stephen Gallacher had plenty reason to feel pleased with himself after finishing runner-up at the Malaysian Open.
The Scot carded a score of 14 under for the tournament to end the competition three shots behind South Africa's Louis Oosthuizen.
The 37-year-old gave the Masters runner-up a run for his money and was more than happy with his efforts over the week.
His position was welcome after he made a score card error on Saturday, marking a four rather than birdie three.
"I'm pleased with myself," Gallacher said on www.europeantour.com.
"Only a couple of bogeys throughout the whole week I and even threw in a shot which wasn't there, I signed for a wrong score this morning. Apart from that, I kept my head. I'm quite proud of myself for that.
"I thought I signed it properly. I signed for a 69 when I shot a 68 - I only found out when I was at the first tee. I thought I was tied for the lead, and then was one behind but luckily it didn't affect me that much. It's one of those things that you learn. It didn't cost me much.
"It was a phenomenal performance [by Oosthuizen] after last week. I thought he may get tired today and obviously he didn't. Fair play to him - he played great."