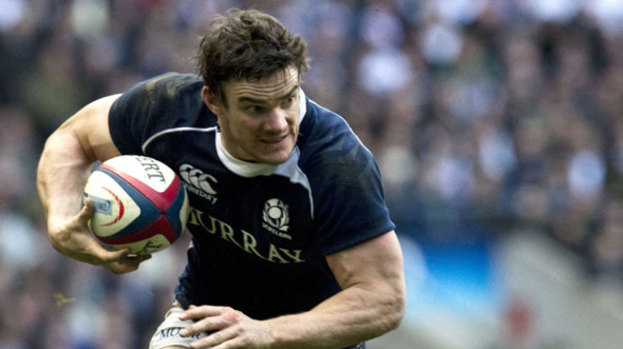 Scotland back Max Evans is hoping to make an impact on the summer tour despite his late arrival meaning he missed the stunning victory over Australia.
Evans will line up against Fiji and Samoa after his French club, Castres, would not release him ahead of their Top 14 semi-final against Toulouse.
Asked if he felt his place in the side could be lost due to his late arrival, Evans said it was for the coaches to decide.
He said: "All I can do is train well and put my hand up for selection. Any opportunity to play for Scotland, and any Scotland game missed, is upsetting.
"At the same time, I got to play in the semi-final of the Top 14, which is a first for me as well. There are not too many complaints about that."
Castres lost 24-15 to their local rivals at the Toulouse Stadium, the city's football ground, and Evans insisted the experience was a good one, despite missing Scotland's 9-6 victory in Newcastle.
He said: "What was great was that the match I did play took place in such a superb atmosphere.
"Even though it is a derby, when Castres play and Toulouse are not in action, I think a lot of the Toulouse supporters tend to support us. It was a great atmosphere at the semi-final, really enjoyable to be part of, until the end."
Related articles