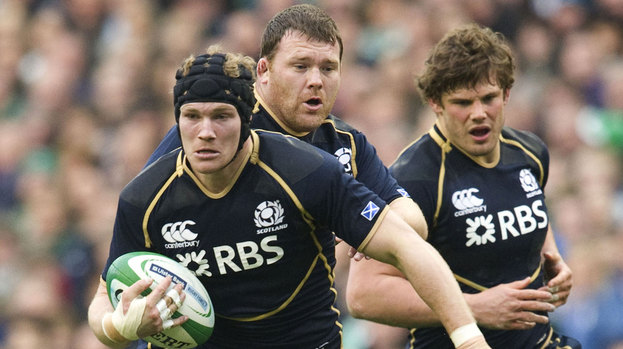 Ross Rennie admits Scotland's hopes of building on their win over Australia is hindered by their lack of knowledge into their weekend opponents Fiji.
Greig Laidlaw's kick secured back-to-back wins over the Wallabies, having also triumphed in their last meeting at Murrayfield back in November 2009.
Facing Fiji though means a trip into the unknown, with their team going through an overhaul after going out of the 2011 Rugby World Cup at the group stages.
"It is almost more scary, because we have not really seen many of them play," said Rennie. "We have not had much footage of them and have not played against them before.
"There is quite a bit of unknown but as long as we concentrate on our jobs and do what we said we are going to do, hopefully we will be okay.
"The thing about the Fijians is that individually they are so classy in terms of offloading ability, they can test any kind of defence.
"Obviously we have looked a lot at them this week, and if we defend how we plan to, as long as we get our drills right, I think we should be fine."
Scotland could lift themselves back into the top ten nations in world rugby if they can defeat Fiji and Rennie believes their performance against Australia suggests they belong there.
"The Australia game was a great win, a great win for everybody," he said. "There was a great relief to have put all that work in and finally get something for it. That was really good.
"There was a huge amount of euphoria that there was a feeling 'yes we can do this', it was very pleasing for all the guys.
"Now we have forgotten about it and really are looking forward to building this weekend."
Related articles
People who read this story also read