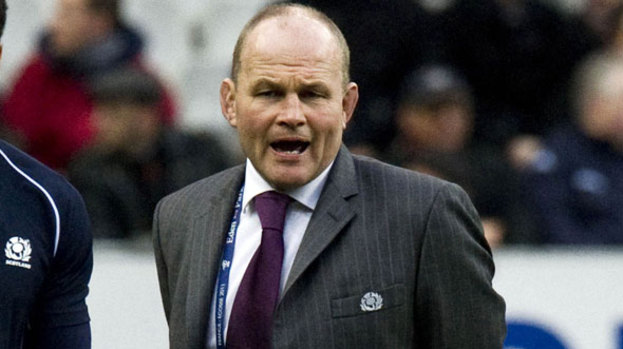 Andy Robinson has played down Scotland's win over Fiji, choosing instead to find room for improvement in his side's performance.
A 37-25 win in Lautoka made it two wins out of two on the Southern Hemisphere tour, following victory over Australia last week.
Scotland found themselves 24-11 down at one stage during the second half with Fiji and Robinson found fault with his side's lapse.
"It is very pleasing to win," he said. "The last time Scotland came here with a very good side and lost heavily. The good thing is that we did win the game, scored 37 points and Visser's first try was a cracker.
"Greig Laidlaw's as well, from the way that we moved the ball, but we cannot allow sides to come back into the game. If you do that, you will get punished."
Dutch-born Tim Visser shone on his debut, with his late try securing the victory for the Scots.
"As soon as the first whistle went, I went to myself: `Yeah, go! I actually have a cap now, which is brilliant'," he said.
"Being able to score that first try and finish off that second makes it a brilliant day for me.
"There was a lot of good rugby but also a lot of stuff that we said we wouldn't do. We turned the ball over a lot. It showed how dangerous they are ball in hand that every time they got a turnover, we were under pressure.
"That is something we did not want to do, we will take the good points from this but there is still a lot to work on."
People who read this story also read