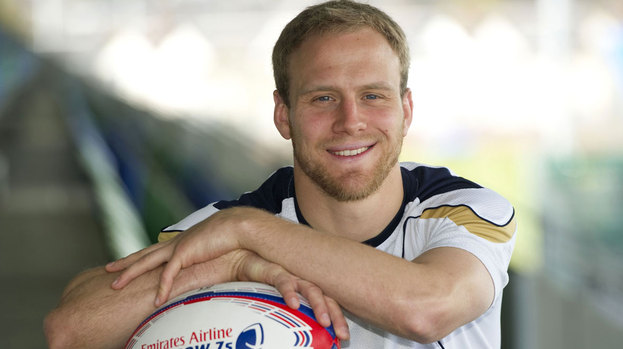 A determined Scotland side set up a semi-final meeting with Spain in the Bowl tournament after beating Kenya 19-12.
Both teams came bursting out of the blocks and no one looked like holding back.
Not even a minute had been played before there was excitement as Scotland's Andrew Turnbull used his blistering pace to leave the defence for dead to score right under the posts. With a conversion, the score started 7-0.
Kenya did reply shortly afterwards with a try and placed the ball easily in the corner, which made it 7-5.
A break by Scotland with the half nearly up almost sees a score but a brilliant last gasp tackle from Kenya saved it. Although Kenya's number 12, Biko Adema, was sin-binned for a needless foul.
A penalty deep in the Kenyan half watches winger Turnbull sprint over for his second of the match. Half-time score 12-5.
Both teams were fairly equal in the first half, with a decent share of possession. Scotland looked to tighten up in defence and Kenya needed to stop giving the ball away with silly mistakes.
Straight from kick-off, poor handling from the Scots resulted in Kenya crashing over to equal the score - 12-12.
The one-man advantage was stopped because Kenya were now back to 7 men, as the sin-binned player returned.
Scotland were poking and prodding at the Kenyan defence most of the second half. The basics were being showcased through a simple passing game from Scotland they were keeping possession well.
Winger Turnbull went all alone and gets turned over just shy of the try line with just three minutes to go.
Colin Gregor watched a gap appear and patiently waited for Scotland's flyer Turnbull in support. The move ended in a Scottish try with key player, Turnbull, completing his hat-trick.
Related articles