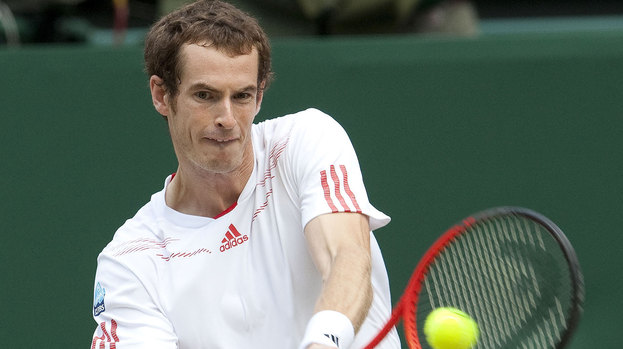 Ivan Lendl says Andy Murray has learned lessons from his Wimbledon final defeat and is ready to become a Grand Slam champion.
The Scot beat Tomas Berdych 5-7 6-2 6-1 7-6 (9/7) to set up a final with either Novak Djokovic or David Ferrer.
It will be Murray's fifth Grand Slam final and his second at Flushing Meadows, having lost to Roger Federer in 2008.
It was the Swiss ace who beat the 25-year-old at the All England Club this summer before the Dunblane star turned the tables on Federer in the Olympic final at the same venue.
But Lendl, who joined Murray's coaching team at the start of the year, says Britain's number one has learned more from defeat than victory.
He told the Sunday Mirror: "Andy is ready to go and win. The lesson he learned from the Wimbledon final was a tough one but he learned it well and put it to good use in the Olympic final.
"Andy and I are very similar in that we lost four slams in a row. If you look at his losses, he has been beaten by Roger Federer three times and Novak Djokovic.
"I lost to Bjorn Borg and I lost to Jimmy Connors twice. With Mats Wilander on grass in Australia I didn't really know how to play and I was not in my prime and still learning. Andy is now in his prime.
"After Wimbledon I said to him, 'You should be proud of yourself for the way you handled the pressure and the way you played'.
"There was a big difference between this loss and the one he had to Djokovic in Australia the previous year.
"You learn from certain losses and become depressed from other ones. But when you put it all out there and go hard, you can be proud of yourself. And you can learn from it, and that is really important."
Related articles
People who read this story also read