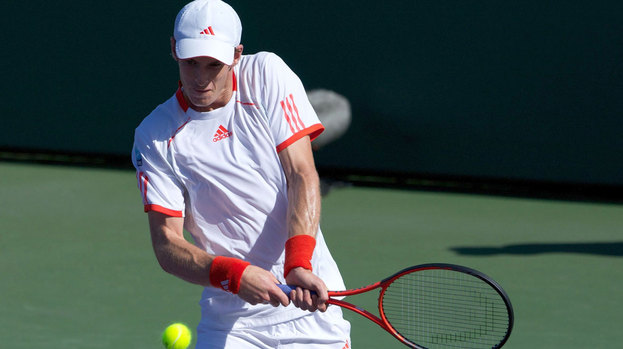 Andy Murray admitted he was pretty happy with his performance in his first round French Open win over Tatsuma Ito.
The Scot took just over an hour and a half to defeat the world number 68 in straight sets 6-1 7-5 6-0.
The win set up a second round tie against Finland's Jarkko Nieminen and Murray is hoping to build on his good start in Paris.
Speaking about his win over Ito, he said: "It was pretty good.
"He played well for a five or six-game stretch in that second set and I played one bad game on my serve.
"The first and third sets were very comfortable. The second set could have been, but I obviously played a bad game. For a first-round match in a slam, it's a good start."
Murray's only real concern came in the second set when Ito was level at 5-5, however a lapse in concentration allowed the Scot to break and close out the match.
Explaining how he coped with the situation, Murray added: "I just gave the ball a little bit more height, a little bit more variation, and he started to make mistakes. That was it. You just go and try to find a way of getting through it, and I did that.
"He's a good player. This happens. There's a reason why he's in the top 70 players in the world. Tennis is very strong just now.
"You expect guys to be able to play well and he played well for a period of the match. But in the slams you have to play well for long periods of matches, and that's the difference between winning and losing a lot of the time."
After coming into the tournament with a back injury, concerns were expressed over how far the world number four could go in the competition.
However the British number one says he's not feeling the effects of the knock right now.
He said: "My back is fine and hopefully it will keep getting better each day. I'll make sure I do all the right things so that it feels as good as possible through the tournament."
More About French Open
Related articles