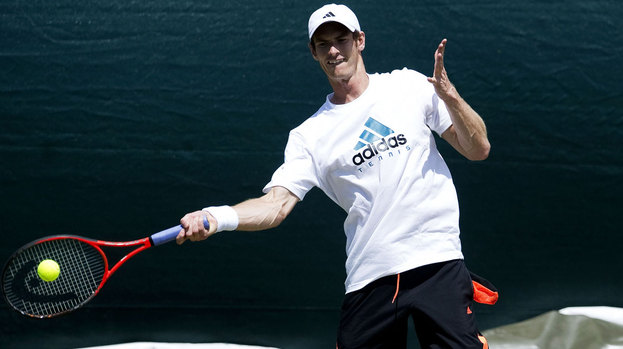 Andy Murray remains cautiously optimistic ahead of his opening Wimbledon 2012 match against Nikolay Davydenko.
The Scot faces the Russian on Tuesday having beaten him in five of their previous nine meetings.
Murray comes into the tournament in indifferent form having lost his final warm up match against Novak Djokovic.
Speaking ahead of the match he said: "It will be tough. He was in the top four or five players for a number of years.
"He's won some big events. He's won the Tour Finals. He's won Masters Series.
"It's going to be a tough match. He hasn't played so well this year, but he has a lot of experience and has been a top player for a lot of years."
The third Grand Slam of the year kick starts a busy few months for the 25-year-old.
Murray will also play in the Olympics before travelling to New York for the US Open.
And after taking eight injections to play in the French Open, Murray realises the importance of taking one game at a time.
He said: "There's so many big competitions for tennis players right now with Wimbledon, the Olympics, and then a few weeks afterwards the US Open.
"You really need to make sure you don't get ahead of yourself or start thinking three or four weeks in advance.
"You need to make sure you stay in the present and stay concentrated on Wimbledon. When Wimbledon is finished, then I'll get myself ready for the Olympics."
More About Wimbledon
Related articles
People who read this story also read