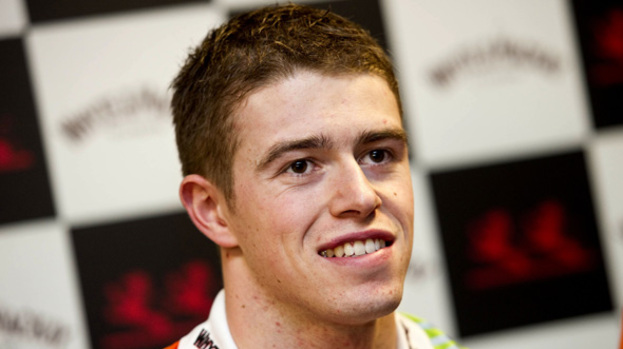 Paul Di Resta is aiming to make amends for a dismal Silverstone display at this weekend's German Grand Prix.
Adverse weather conditions, a puncture and a poor qualification performance dogged the West Lothian born driver's outing at the British Grand Prix two weeks ago, failing to finish the race for just the second time in his career.
Di Resta said: "It was the first Grand Prix I've not really competed since I started in Formula One. When I look back it was a dull weekend all round - no running, the weather. The only good thing was the crowd.
"You get weekends like that that test you a little. I've been about long enough to know that."
But Di Resta insists he'll be able to put his Silverstone disappointment behind him quickly, starting with tomorrow's qualiying round at Hockenheim.
"You just have to pick yourself up, get it out of your mind and get on with the next race. There are plenty of races still to go where we can hopefully fight for points.
"We've given ourselves a good position as a race team to fight for some strong points, and we've had some very strong results. Now it's about making them more regular, making sure we are in the mix rather than taking silly risks to do something."
Related articles
People who read this story also read