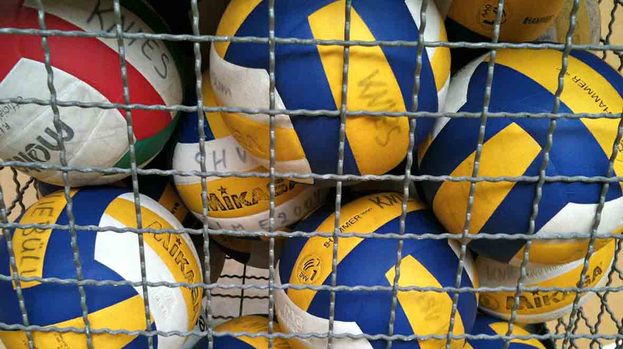 Captain Ben Pipes put his hand up to take the blame as Great Britain's men were beaten 3-0 by Bulgaria on their Olympic debut on Sunday morning.
Despite pitting their inexperience against the world's number nine team, plenty inside Harry Brokking's camp were confident that the game would provide one of the two wins that have been targeted to secure a quarter-final place.
But the form book overrode the emotion of the occasion at Earls Court, with Bulgaria's steel-like defences at the net too high and too wide for Britain's go-to players to breach.
Dami Bakare appeared to be the most culpable — making three critical errors as a five-point third-set lead was squandered en-route to a 25-18 25-20 26-24 defeat — but Pipes insisted any responsibility should be laid at his door.
As the team's setter, the Hull-born 25-year-old failed to find his wide men often enough, and he told Press Association Sport: "I didn't find my rhythm. It could be for a multitude of reasons but on my part that let the team down and that lies on my head.
"In the second set we maybe found some more, managed to bung a few holes, and the third set was when we started playing our game. That can compete against these Olympic teams, but today it didn't happen for long enough."
Pipes was keen to stress that nerves were not a reason for such a sluggish start, thinking that if anything, he and his team-mates, including Scots Chris Lamont and Mark McGivern, were too keyed up.
"I personally don't think I was nervous. I felt relaxed but the rhythm didn't come. Everyone was pumped, we were maybe over the top, the opposite of nervous," he said.
"Once we found our rhythm our reception was good and we need more games against these teams. We were loving it on the court — we were playing in the same sports hall but we were a different team in the third set."
While Pipes was left to rue what might have been, coach Brokking saluted his players for showing the world what they are capable of.
Unlike their opponents this is their first major tournament having never been to a European or World Cup, and the step-up was obvious early on as they looked disorganised.
But surprisingly, renowned hard taskmaster Brokking chose to comfort his players, adding: "I think the team played on a whole level we have never seen — don't forget the normal level we perform at. Also, it's a high level and we have to work on our toes and are punished for every mistake we make.
"What we need to do now is cut out the mistakes that we make. The compliment to my team is that they showed plenty of skill, especially in the serve-reception which is the most difficult part of the game."
One particularly bright spot for the hosts was the performance of the Copacabana-born Mark Plotyczer, who went toe-to-toe with Bulgaria and was the game's highest scorer with 13 spikes and six blocks.
And, with a quick chance of redemption against Australia set for Tuesday night, the 25-year-old is eager to continue where his side left off in a thrilling third set.
"We took a while to find the rhythm of the game, maybe because we are not used to this high level but in the last set we could finally reach for the top level and we hope to continue it in to the next games," he said.
"It's never good to lose a game, especially this one, but we still have longer to go and hopefully we can catch up."
More About Olympics 2012
Related articles