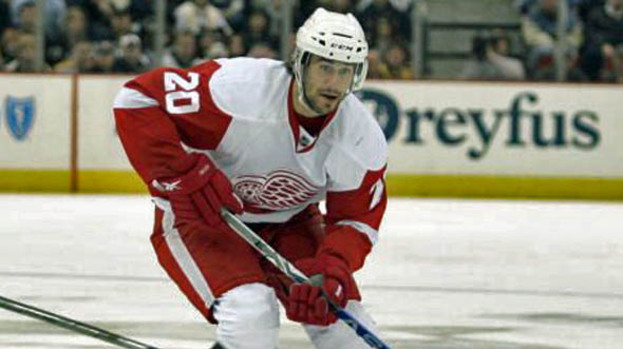 Ice hockey aces Braehead Clan have signed up Stanley Cup winning NHL star Drew Miller.
The 28-year-old left wing has signed for the Elite Ice Hockey League side from the Detroit Red Wings.
Miller won the Stanley Cup, the biggest prize in NHL hockey, with the Anaheim Ducks in 2007.
He is caught up in the current lockout situation over pay and contracts in the North American league, and joins up with Braehead on Wednesday.
He will make his Clan bow in the home double header against Dundee Stars and Edinburgh Capitals this weekend.
Miller said: "I am happy to have signed a contract with the Clan and I look forward to getting over there and working with the guys."
A spokeswoman for Braehead Clan said it was "a true honour" to have a player of Miller's calibre join the team.
The spokeswoman said: "To have an NHL player from such a renowned team join us is just fantastic.
"Not only is this great for the team and the fans, but it is also a fantastic opportunity for the players to train and play in games with a guy who is a current NHL star.
"This truly is a huge thing for this club and for hockey fans in the Gardner Conference."
In his career Miller has played 53 games with the Anaheim Ducks, 14 games with Tampa Bay Lighting and 213 games with the Detroit Red Wings since signing for them in the 2009/10 season.
Miller has played in 163 AHL games in which he scored 55 goals with 55 assists, giving him 110 poits. In his 280 NHL appearances he has so far scored 40 goals and 37 assists for 77pts.
Related articles