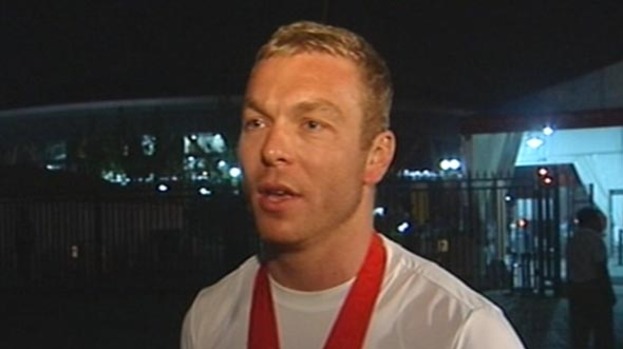 Sir Chris Hoy had to battle hard to gain a bronze medal in the men's sprint at the World Track Championships in the Netherlands on Friday night.
The multiple Olympic and world champion was one of the favourites for the gold medal in advance of the competition.
But he was beaten 2-0 in his best-of-three showdown with Kenny, who produced a superb performance in their second duel to edge out Hoy by a tiny margin.
That left the two Britons to pursue the gold and bronze. Kenny failed in the former task, failing to live with the blistering pace of France's Gregory Bauge.
But Hoy, displaying his trademark resilience, rallied to beat Mickael Bourgain 2-1, despite falling behind in the opening race of their tussle.
None the less, only one Olympic place is allocated to every country in the event and Kenny has gained a clear psychological advantage over his compatriot.
"Racing against Chris really took it out on me, with two really hard rides," said Kenny afterwards.
"Bauge had too much pace at the end of the day."
It may be premature to read too much into this result. But Hoy will be as aware as anybody that, at 35, he is nearer the end than the start of his illustrious career.