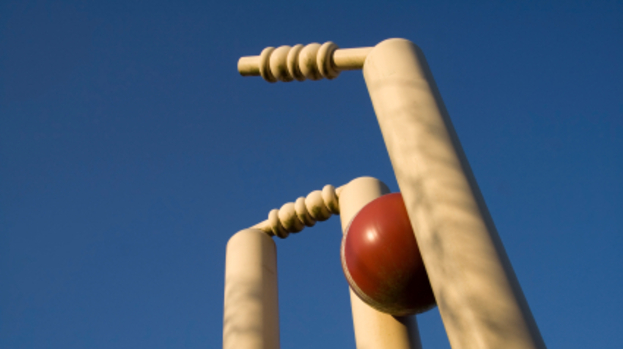 Emerging star, Ewan Chalmers, struck an excellent hundred as Scotland launched their new season with a four-wicket victory over the MCC at Lord's on Thursday.
The 21 year-old Watsonians batsman hit 109 and, together with Australian professional, Luke Butterworth, propelled Gordon Drummond's youthful side to a morale-boosting success at the home of cricket.
The Scots had looked in some trouble at 90 for 4, chasing the home side's 256 for 7, with Mark Alleyne and Richard Wilkinson both contributing 65 to their team's tally from their 50 overs.
But Chalmers, who had initially steadied the ship with Ryan Flannigan, following the early dismissal of Oliver Hairs, showed the ideal combination of poise and panache to turn things around for the Scots.
He gained significant assistance from the momentum supplied by Butterworth, who wasted no time on his debut in demonstrating his attacking instincts.
Indeed, the Tasmanian all-rounder reached his 50 off only 45 deliveries, with eight 4s and two 6s and he and Chalmmers eventually added 130 runs inw aht was the match's decisive partnership.
The Scots had kept their opponents to a manageable target with paceman Gordon Goudie taking three for 53, while spinner, Majid Haq, performed economically during his 10-over spell of one for 31.
There was no joy for former Scotland captains, Gavin Hamilton and Ryan Watson, who were among the MCC personnel, with both players falling cheaply
Yet one suspects that they will have been delighted at the application and aptitude, which was displayed by Chalmers in steering the visitors to their target
Drummonds' squad now face English county opposition in the CB40 competition, meeting Durham and Leicestershire on Sunday and Monday.