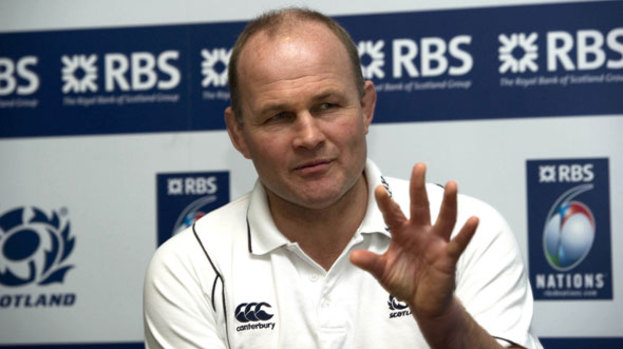 The Welsh Rugby Union (WRU) is disputing the decision of Andy Robinson to call up Swansea-born Steven Shingler to Scotland's 2012 Six Nations squad.
The London Irish fly-half was one of six uncapped inclusions in the pool for the tournament, having qualified on account of his Dumfries-born mother.
Shingler has already represented Wales at Under-20 level but IRB regulations appeared to clear him to change his allegiance. A player is only bound to a nation if he presents them at full senior level, in a Sevens squad or for their "next senior" squad, which is typically an 'A' team.
Wales though disbanded their second string in 2003, making the Under-20s the last competitive level to represent the country prior to becoming a senior squad member.
Shingler may have still been clear to switch to Scotland but an appearance last year against France, who also do not have an 'A' squad, could mean he is tied to playing exclusively for Wales.
The Scottish Rugby Union (SRU) have confirmed to STV they are "looking in to" the issue but their Welsh counterparts have outlined their viewpoint on Shingler's inclusion.
A statement from the WRU said: "The WRU complies with IRB regulations and guidelines regarding the status of potentially Wales-qualified players who are selected at elite pathway representative level.
"The Wales U20 team is currently the WRU nominated side for qualification which means that players who represent Wales at this level in certain games are then solely qualified for Welsh senior honours.
"All Welsh players who represent Wales at U20 level against nations which also designate their U20 teams as their qualification sides are informed that they will then be registered as liable for Wales selection only at senior level.
"All the U20 players who represented Wales against France at U20 level in 2011 were informed that they would then become Wales qualified players only at senior level."
IN DETAIL