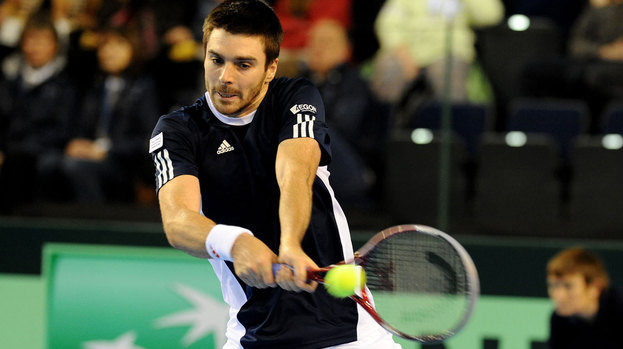 Scottish tennis ace Colin Fleming's clay-court season is over after he suffered a stress fracture in his left tibia.
The injury, picked up while preparing for this week's Monte Carlo Masters, ends the Linlithgow-born player's hopes of competing in the French Open next month.
However Fleming and Davis Cup doubles partner Ross Hutchins still hope to compete at Wimbledon at the end of June.
Fleming, ranked 25th in the world in doubles, said on Twitter: "Bad news folks. The injury is a stress fracture in my left tibia bone. I've withdrawn from the tournament here with an injury
"Going to do all I can to minimise the time I'm out injured. Focused on rehab now and hoping to be back on court in 6-8 weeks. Aiming for 6 weeks not 8"
Hutchins and Fleming have made rapid progress since linking up permanently at the start of 2011, reaching the quarter-finals at both Wimbledon and the US Open last year.
The duo are ranked as one of the top ten partnerships on the tour and are bidding for an Olympic medal and a place at the season-ending Tour Finals at the O2 Arena.
Speaking earlier this month, Hutchins added: "They're huge goals for us. As a team they're right at the top along with the Masters Series and improving our ranking, and I think they all coincide.
"Once our ranking improves we'll get into more Masters Series and we'll be higher seeds at the slams and give ourselves better opportunities to do well there. If we can take those opportunities we'll be involved at the O2.
"The Olympics has always been a dream for both of us and being at Wimbledon is huge for us. We enjoy playing on the grass and for the Olympics it will be amazing. We just hope we can be fit and push for a medal."