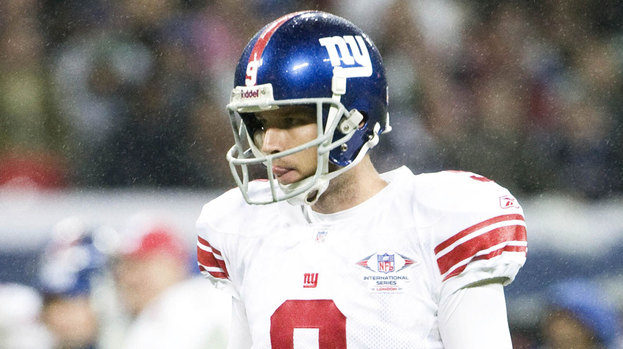 The NFL Draft defines the very essence of the world's most lucrative sporting league - that every team should stand an equal chance of winning.
The annual selection of the biggest young talent in American Football starts tonight with the first round selections - the cream of the crop from college football.
It provides the NFL's 32 franchise teams with the opportunity to define their squad roster. Whether a team wants to build for the future, supplement their existing personnel or to create a whole new ethos to the team, it has become one of the biggest moments in the year for the sport.
Starting from a simple process of teams ticking off names from a chalkboard, television has transformed the NFL Draft into a three day live event, complete with a studio audience, which attracts tens of millions of viewers.
The draft process
The order in which teams get to select players is decided by the previous season's rankings. The worst team from the previous season picks first and so on.
Franchises can also trade up or down to take a different slot in the order. Trades can be done in exchange for current players, picks in the following rounds and picks in future drafts.
There are seven rounds in which to select players. This year the first round is held on Thursday night, rounds two and three on Friday, and rounds four to seven on Saturday. Teams have ten minutes to decide on their man in round one, seven minutes in the second and third rounds and five minutes in the remaining rounds.
The players
Scouts from NFL clubs will watch players for years to evaluate their worth. High school football attracts crowds of thousands in America, while college games rival the top clubs in European soccer for supporters. Players can become household names before they have even signed professional terms.
An exhaustive process of empirical evaluation is carried out on college players who are expected to make the NFL grade. Their desirability and salary demands can come down to their height, how much they can bench-press and how fast they can run.
By the time the draft rolls around, most teams will have a very strong idea of who they want and what round they are likely to be picked.
Who to look out for in the 2012 draft
The first two picks this year are sewn up already. The Indianapolis Colts have pick number one and need a new quarterback after releasing franchise legend Peyton Manning. By happy coincidence, the biggest hope to come out of college football in decades is available - Andrew Luck. The 22-year-old created huge hype by smashing several passing records in his time at Stanford University. Luck will be wearing the Colts' horseshoe on his helmet next season.
The Washington Redskins (2) paid the St Louis Rams their second pick and first round picks in 2013 and 2014 in order to get their man, another quarterback, Robert Griffin III. The Skins have struggled to secure a 'franchise QB' in recent years and RG3 fits the bill, pushing Luck hard for selection as first choice with impressive displays for Baylor University and turning in a set of physical results that turned heads in the league.
Other notable names to look out for are Matt Kalil, a left tackle who will provide excellent protection to quarterbacks against the pass rush and Morris Clairborne, a fast cornerback who will offer teams protection against wide receivers. Running back Trent Richardson has earned a big reputation by shredding college defenses for the University of Alabama – he is short, stocky and full of power, a match-up to tackles and linebackers that has NFL scouts purring.
In the wide receiver position Justin Blackmon and Michael Floyd both stand a chance of being picked early, Melvin Ingram is the big hope as a pass rusher at defensive end, the top defensive tackle prospects are Fletcher Cox and Dontari Poe, while Mark Barron is a nailed-on early choice as the safety with most potential.
The Minnesota Vikings (3), Cleveland Browns (4), Tampa Bay Buccaneers (5) and St Louis Rams (6) will most likely snap up these talents, while the Miami Dolphins (7) need a quarterback and will either take the third best QB in the draft - arguably Texas A&M's Ryan Tannehill - or select the best player available and gamble on trading him to another team for a quality passer.
Where can I find out more?
The draft will be live on NFL.com from midnight tonight. You can also check out their mock drafts which try to anticipate what teams will take which players.
Staying up for it? Or do you have you own thoughts on the draft? Leave a comment below or join the debate on Twitter.